My Heart Belongs on Mackinac Island:
Maude's Mooring

Moor your heart on Mackinac Island along with resident sweetheart Maude Welling, an heiress trying to prove her worth by working incognito as a maid at the Grand Hotel. Meet Ben Steffans, a journalist posing as a wealthy industrialist who has come to the island to uncover a story about impoverished men pursuing heiresses at the famed hotel. Will a growing love between Maude and Ben be scuttled when truths are revealed in this Gilded Age romance?
Available July 1, 2017 – Preorder your copy now: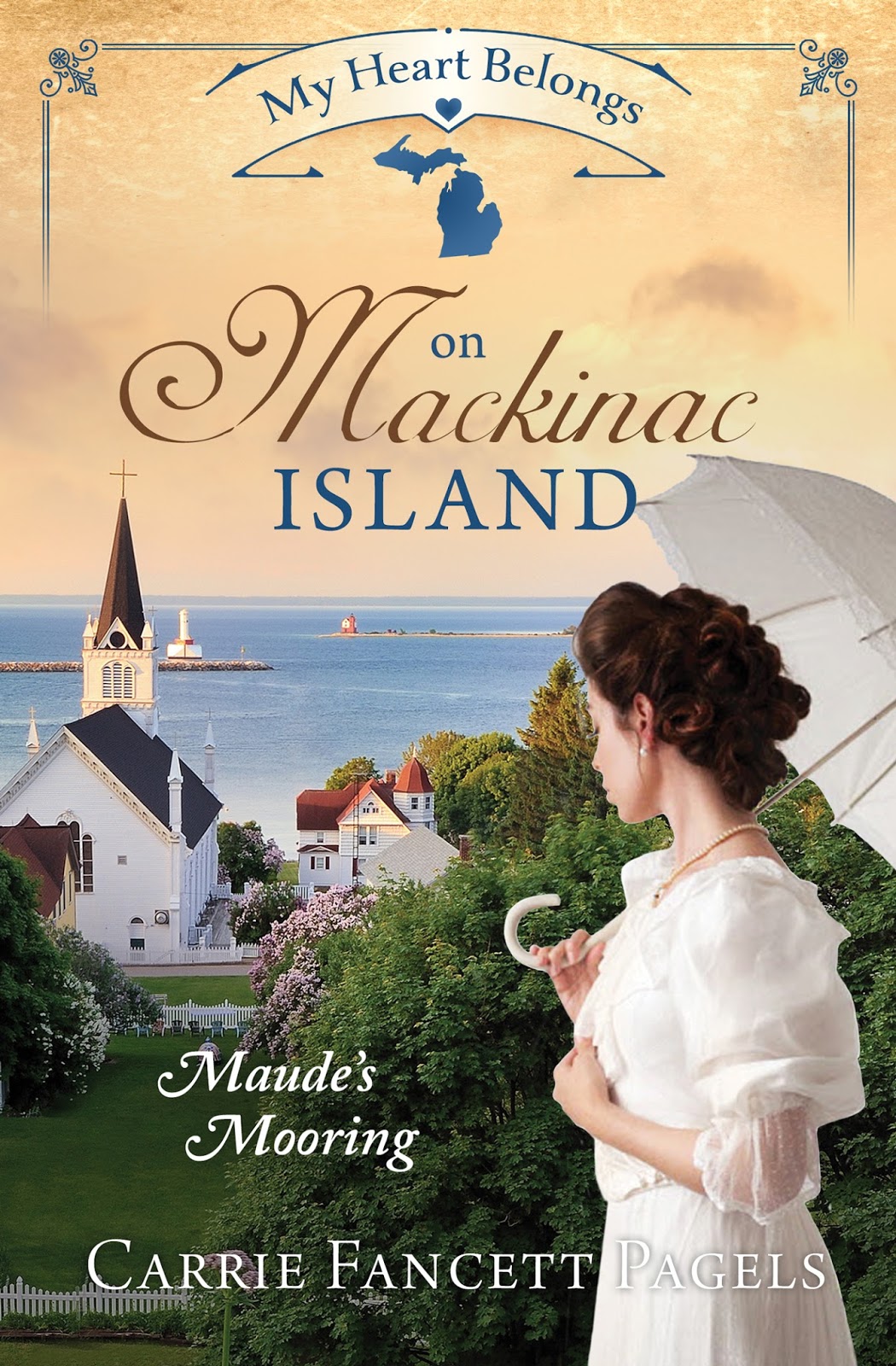 Meet the Author – Carrie Fancett Pagels, Ph.D.
Carrie Fancett Pagels, Ph.D., is an ECPA bestselling and award-winning author. With a dozen Christian historical romances published, this former "Yooper" writes Christian historical romances about overcoming. She grew up in the Upper Peninsula of Michigan, where many of her stories are set. Possessed with an overactive imagination, that wasn't "cured" by twenty-five years as a psychologist, she loves bringing characters to life. Carrie and her family reside in Virginia's Historic Triangle, which is perfect for her fascination with history. Carrie enjoys reading, traveling, baking, and beading-but not all at the same time!