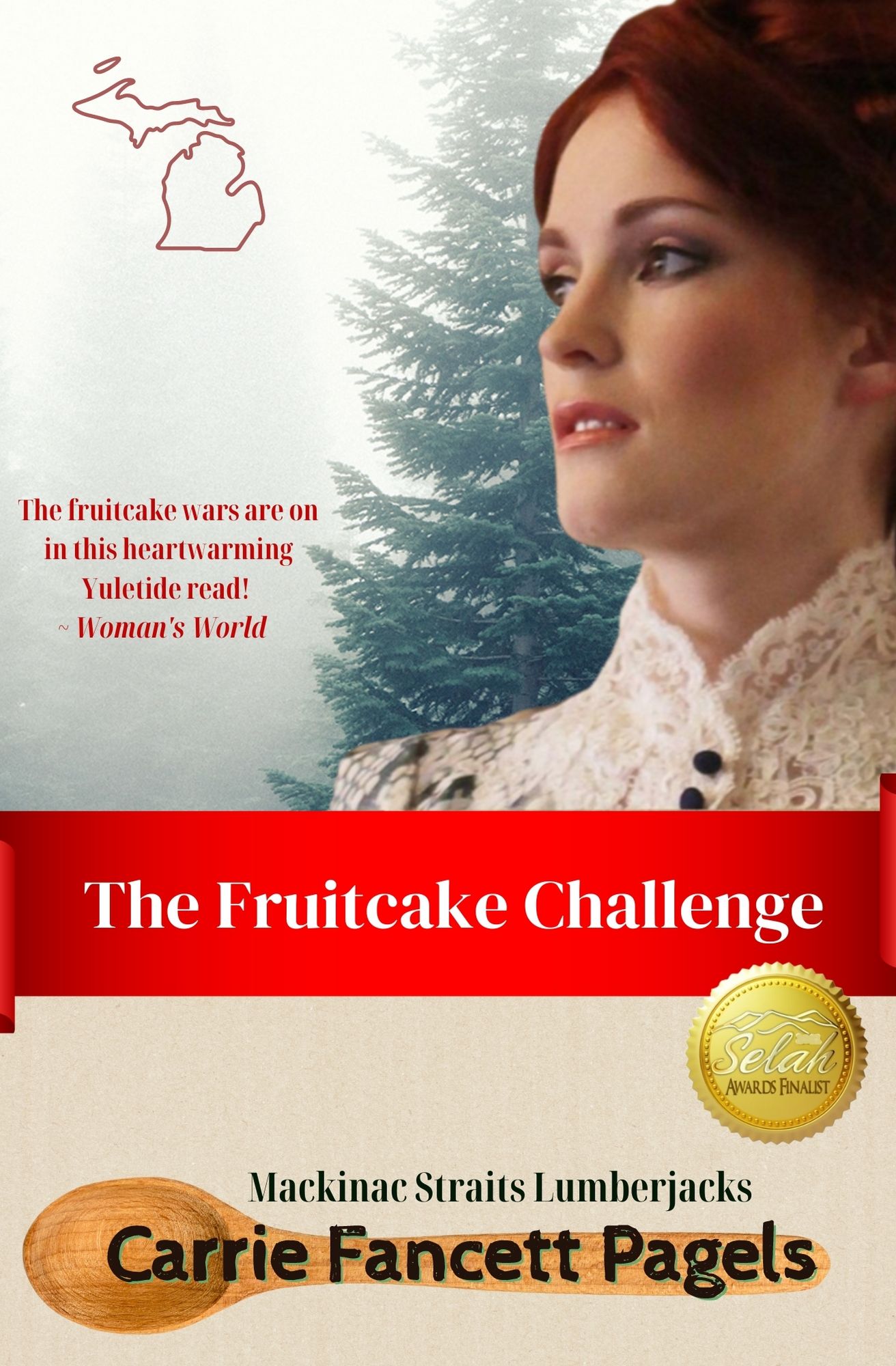 The Fruitcake Challenge –
Mackinac Straits Lumberjacks

Series Book 1

Selah Award Finalist, Family Fiction's Book of the Year Finalist

When new lumberjack, Tom Jeffries, tells the camp cook, Jo Christy, that he'll marry her if she can make a fruitcake, "as good as the one my mother makes," she rises to the occasion. After all, he's the handsomest, smartest, and strongest axman her camp-boss father has ever had in his camp—and the cockiest. And she intends to bring this lumberjack down a notch or three by refusing his proposal. The fruitcake wars are on! All the shanty boys and Jo's cooking helpers chip in with their recipes but Jo finds she'll have to enlist more help—and begins corresponding with Tom's mother. Step back in time to 1890, in beautiful Northern Michigan, near the sapphire straits of Mackinac, when the white pines were "white gold" and lumber camps were a way of life. Jo is ready to find another life outside of the camps and plans that don't include any shanty boys. But will a lumberjack keep her in the very place she's sworn to leave?