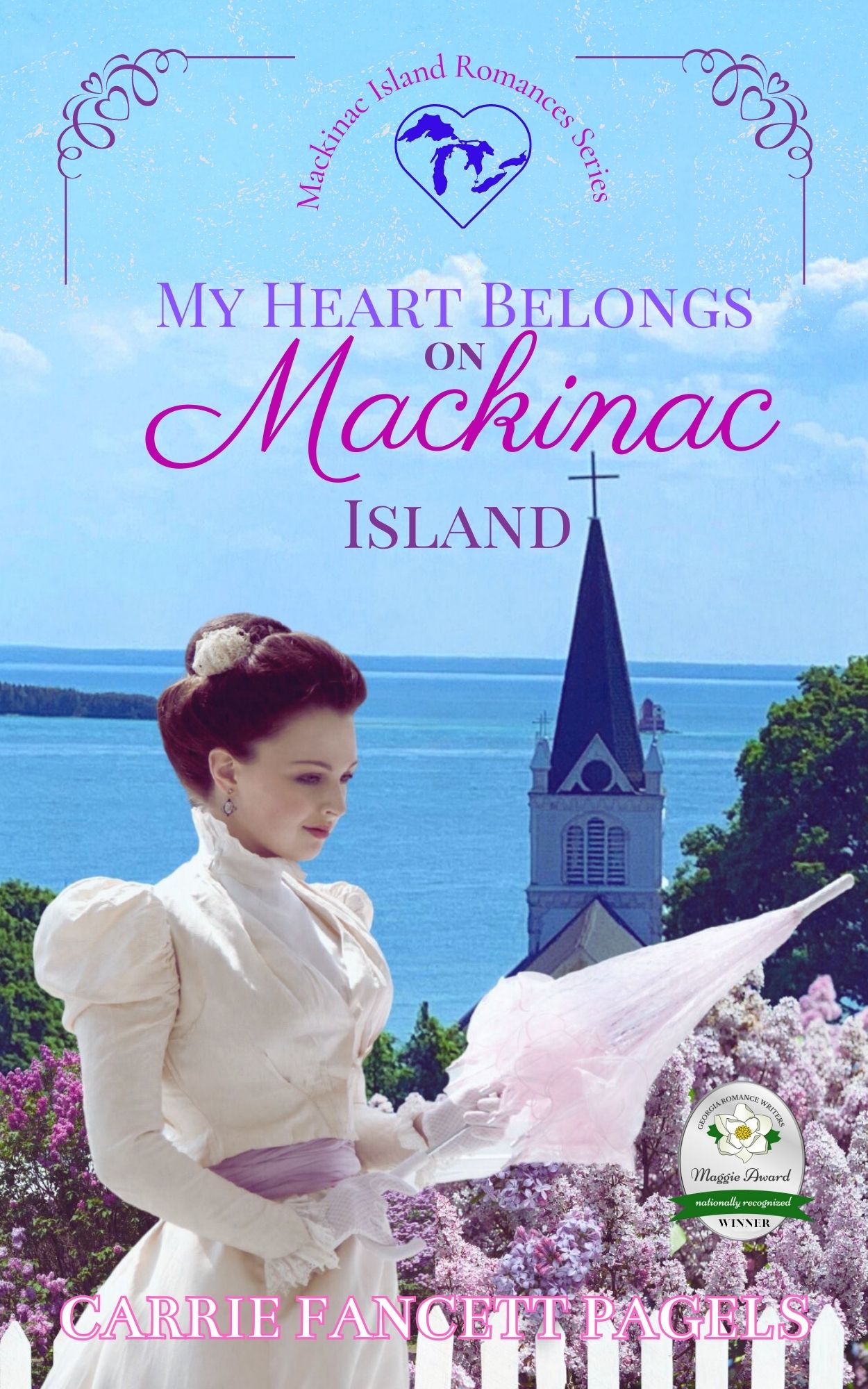 My Heart Belongs on Mackinac Island
Journey now to Mackinac Island where…
A Tangled Gilded Age Love Story Unfolds.
Although the Winds of Mackinac Inn has been in her mother's family for generations, Maude Welling's father refuses to let her run it without the guidance of a husband. So she seeks to prove her worth and independence by working incognito as a maid at the Grand Hotel.
Undercover journalist Ben Steffans, posing as a wealthy industrialist, pursues a story about impoverished men chasing heiresses at the famed hotel.  While undercover, he becomes attracted to an intriguing maid. By an act of heroism Ben endears himself to the closed-mouthed islanders—including Maude—and he digs deep for his story.
But when scandal threatens, will the growing love between Maude and Ben be scuttled when truths are revealed?
Maggie Award Winner